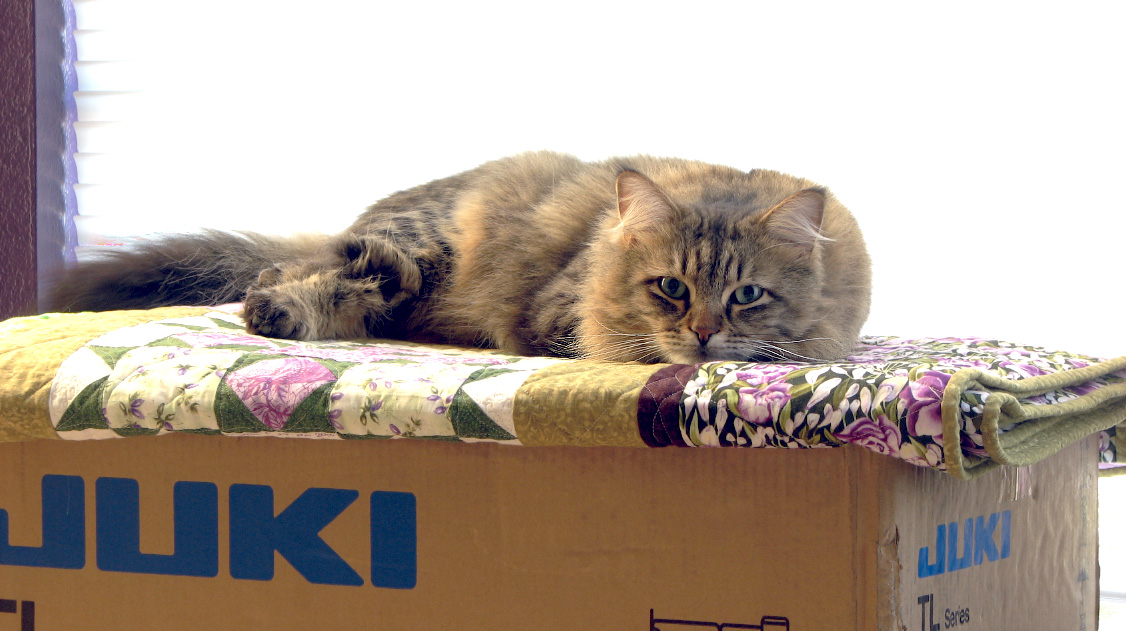 When I moved in with my cousin and her family, I gained another Quilt Inspector. (A quilter can never have too many, right?) Meet Marko. He is a Maine Coon with an adorable personality. Very laid back, very affectionate.
At the age of three, and never having spent much time around quilts, I didn't know if Marko was up to the QI job. However, apparently Quilt Inspectors are born; not made. He was just waiting for an opportunity to show me he had the right stuff. The quilt upon which he is lying had not been there long before he discovered it. No hesitance at all on his part. Up he went and into the long sprawl shown in the photo.
I guess he wanted to make a good impression, because he inspected that quilt for at least six hours. What a thorough job.