The flip side of getting the quilting - crafting studio set up is the home office. It is the place where I access my quilting software, look at quilting pictures, and read quilting blogs.
I share this space with my clone (Eric, my cousin-in-law ) ~ or probably to be more correct, he shares his office with me. When we returned to the house in Newton, Eric immediately decided this storage space would be perfect for his office. It's somewhat isolated, which is important since he works from home; cool being in the basement (the computers give off a lot of heat); and with no finished ceiling, his very tall server rack would fit. Eric refers to us as "basement trolls."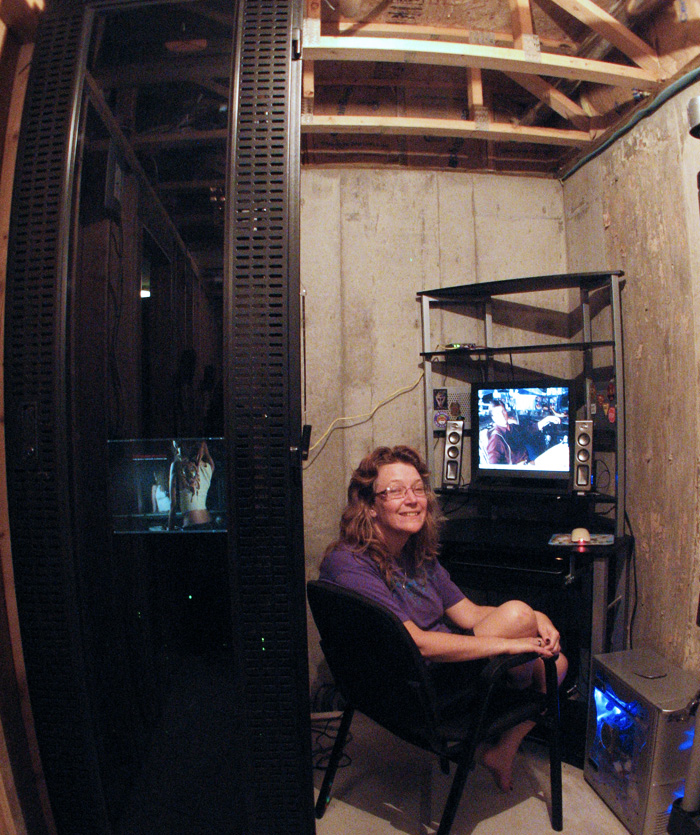 Crappy picture of me at my desk next to the server rack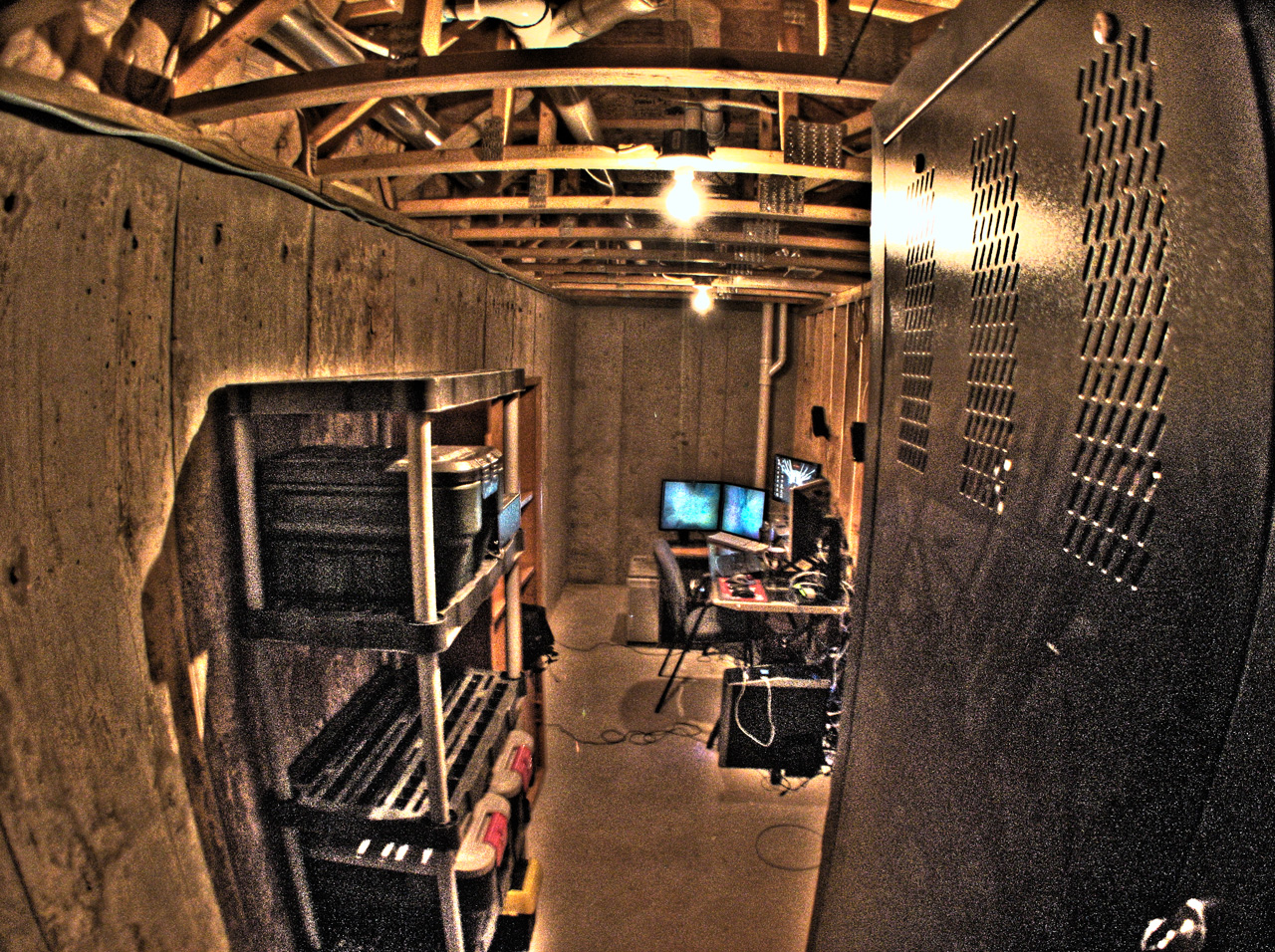 Here is the view from my corner
This is Eric's desk. Yep, five monitors. Believe me, he uses all of them ~ one personal computer, two for work, and two for the servers in the rack, that are also utilized in his work.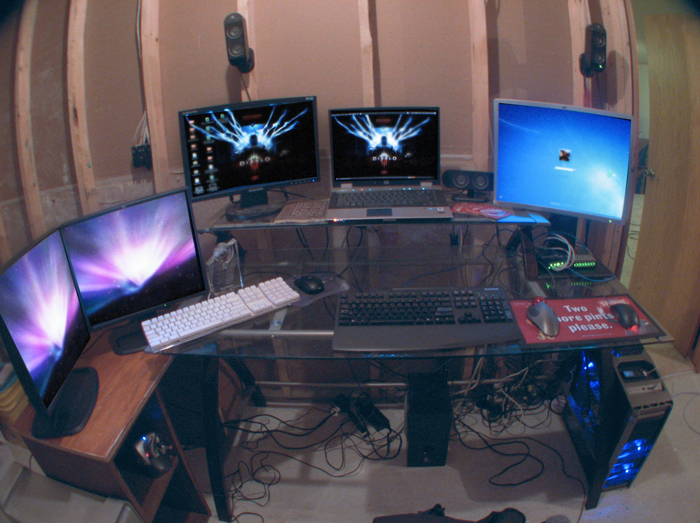 So now you know the vantage point from which I'm appreciating all of your fine work. I soon hope to be able to post an updated picture of the quilting-crafting studio. The floor is now clear. We're making progress.