Slack Before Christmas:
It's been an entire week since I last posted. I'd love to regale you with stories of pre-Christmas busyness that interfered with my posting, but the fact of the matter is
I was just not feeling well. Picked up some mild bug somewhere. I'm still shaking off the effects.
Photo by Clara S.
Christmas:
Christmas proved to be a restful day, here at the Prairie Quilter household. A much needed reprieve from painting and feeling that we simply had to be productive. So we lounged around, except for making the pancake brunch that the four of us (my grandparents, mother and me) enjoyed.
Also we were preserving our strength. My cousin, Lori and her family are here, arriving yesterday, the 26th. While a visit from my cousin is always an enjoyable occasion, the thing that will make this visit special is that we will celebrate our birthday together. Lori is two years younger than I am to the day, both of us born on December 30th. This will be the first time we've celebrated together as adults. In fact, it will probably be the first time either of us has done much celebrating in years. Having a birthday stuck between Christmas and New Year's is really rather inconvenient. Most people are just happy to have made it through Christmas and are hoping to regain enough steam to push on to the New Year--myself included. But with the two of us together the formula this year has changed.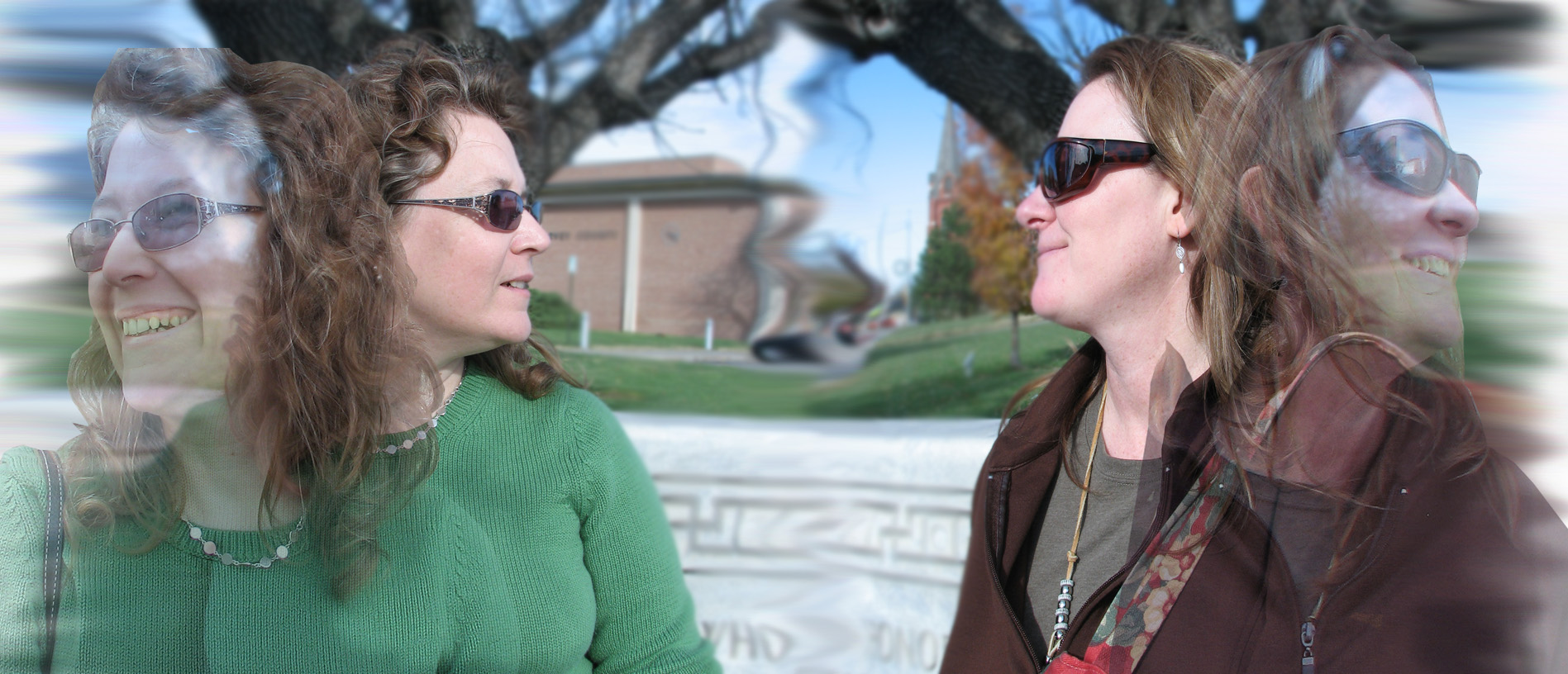 Photo taken and modified by Eric H., Lori's husband
This Year in Review:
I don't tend to be an overly prolific quilter, and this year with all of the turmoil, it was particularly true. Still, I'm proud of what I did finish this year:
I need to work on my quilt-naming skills, don't I? Sunshine in Winter isn't bad, but the others could have been more poetic.
Food for Thought:
(Snagged from
One Piece at a Time
)
Blog Schedule:
If you don't hear from me again before next Monday, don't worry. I'm just out with my cousin having fun.