A Quick Trip:
My cousin and I made a quick run to Kansas last week--6 hours one way. We were in Wichita from Tuesday through Friday morning. Our grandfather was hospitalized. Fortunately, he is now home.
Reward: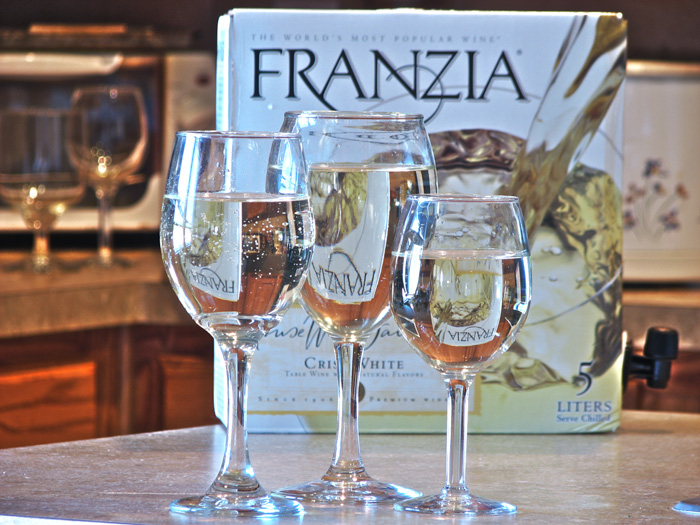 For great teamwork and a job well done, when we got home, Lori and I were rewarded with cheap wine. Yay!
Owls Revisited:
Shay from
Quilting in My Pyjamas
asked Lori for a tutorial on how to make these adorable little owls. She came across the directions
online
and provided the
pdf
to me to share.
Coming Soon:
Lori's gnomes. (It's a good thing she's being so creative or I'd have nothing to blog about!)