Many months ago, I introduced you to
Marko
, my cousins' Maine Coon. He proved his quilt inspection abilities early on.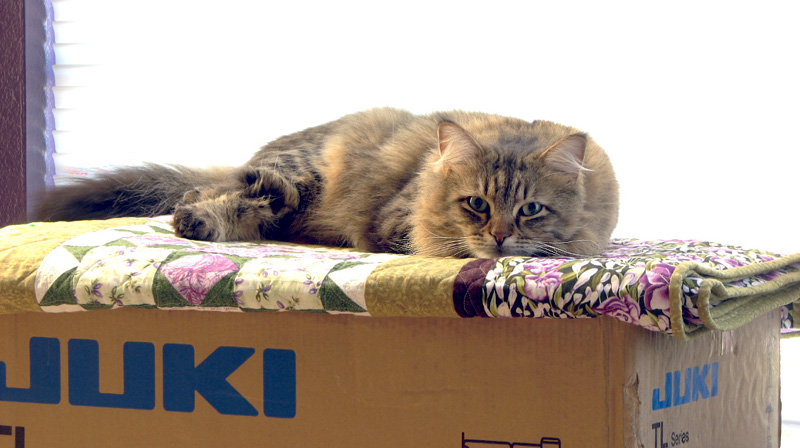 There is another cat in the household though. She goes by the name of Molly Baggins. My cousins rescued her. They were told that she is only three years old, but she acts like an old lady. She's overweight, and behaves like she is in pain when we pick her up. The vet gave her a clean bill of health, but we're considering getting another opinion.
With her rather sloth-like demeanor, Molly Baggins has always excelled at laying on anything soft. I was not convinced that proved her ability as a Quilt Inspector. However, yesterday with a considerable effort to haul her not insignificant mass up onto the sewing table, she has now clearly earned the title.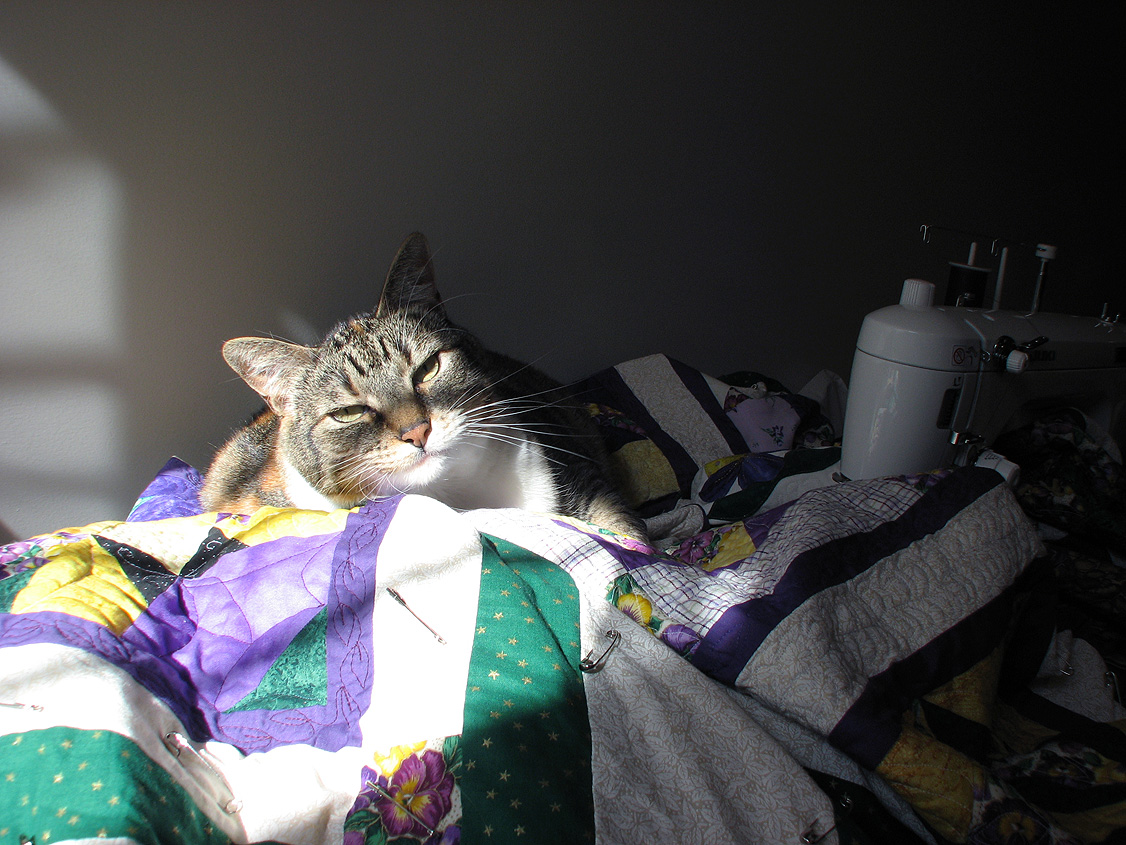 Doesn't she look like she's smiling?
I removed her from the quilt with much protest on her part, so I could continue my free motion quilting. When a couple of phone calls took me away from the quilt, I returned to find her planted on it yet again. I took that as a sign to call it a day and permitted her to fulfill her quilt inspection duties uninterrupted.