Since moving to Newton, my mom and I have been delighted with how quaint and well-preserved downtown Newton is. It's wonderful to walk Main Street and peer into the shops housed in these turn of the century buildings. Imagine our delight when we found that my cousin, Lori, and her husband, Eric, were equally intrigued. When they came to visit from Texas over the Thanksgiving holiday, we put a photo tour of downtown Newton at the top of the agenda. It follows below, starting with an introduction to my dear cousin, Lori.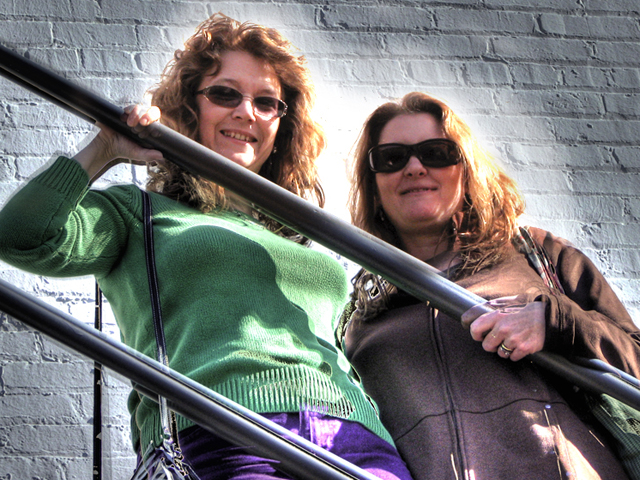 First stop, the train depot. My grandfather remembers being shipped out from this depot during World War II. Amtrack still uses the building today.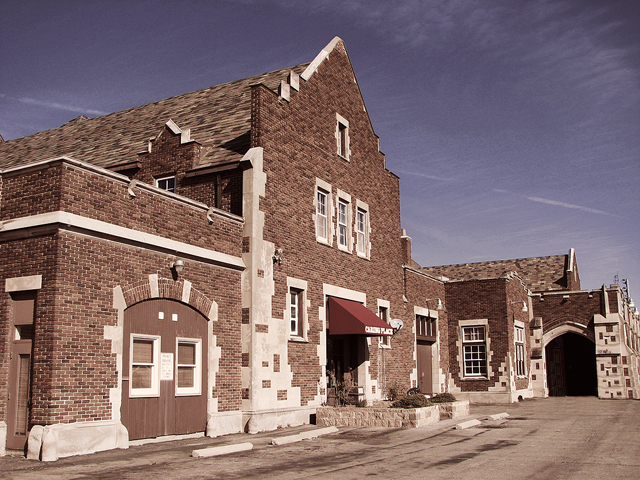 (Train depot, Newton, KS)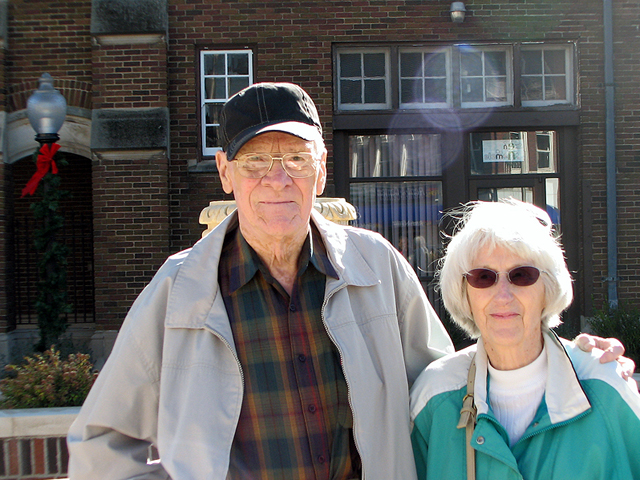 (My grandparents, ages 88 and 87)
Notice the fine detailing on this Railroad Building and Loan building featured below. It was not only important to put up a good building, but also to make it pretty. In my opinion, we could use a little of this on our modern buildings today. Obviously, it is no longer used for Railroad Building and Loan. Instead, it is home to a variety of offices, including the Chamber of Commerce.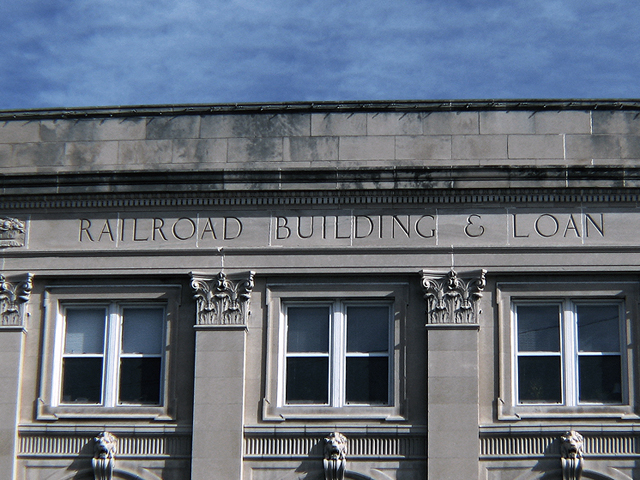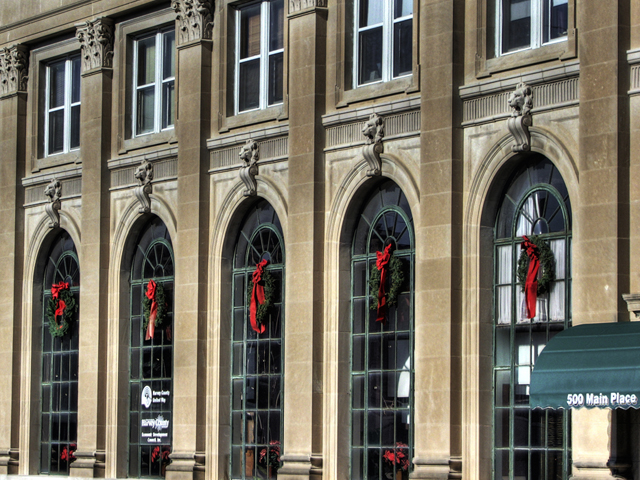 (the side of the Railroad Building and Loan building)
Along the way, our photographer told us to "Go to that that corner and loiter". So this is our rendition of loitering. Mostly, we were laughing.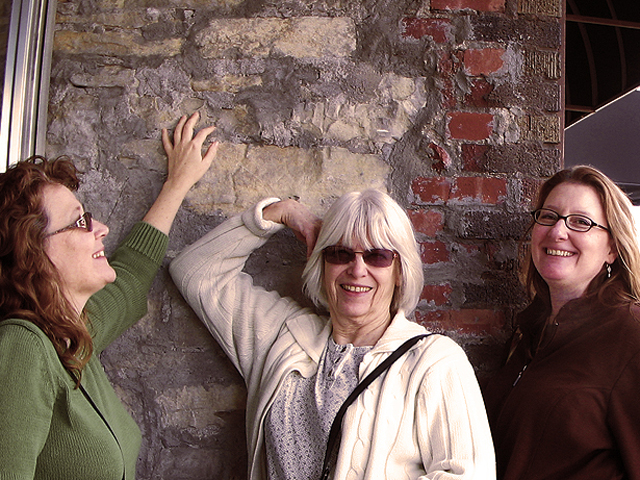 (Michelle, Suzanne--my mom--Lori)
This bay window is another example of the pretty architecture to be found along Main Street.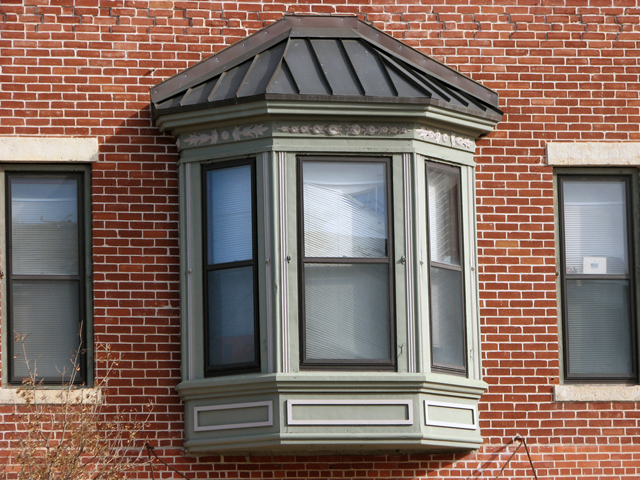 You can see the window on the building in the background of the picture below. We were lucky, because since it was Sunday and the shops were closed, we pretty much had the street to ourselves. We took advantage of the table and chairs left outside by the restaurant. Oh and by the way, I am smiling at the cameraman, but I realize it looks more like I'm having a seizure.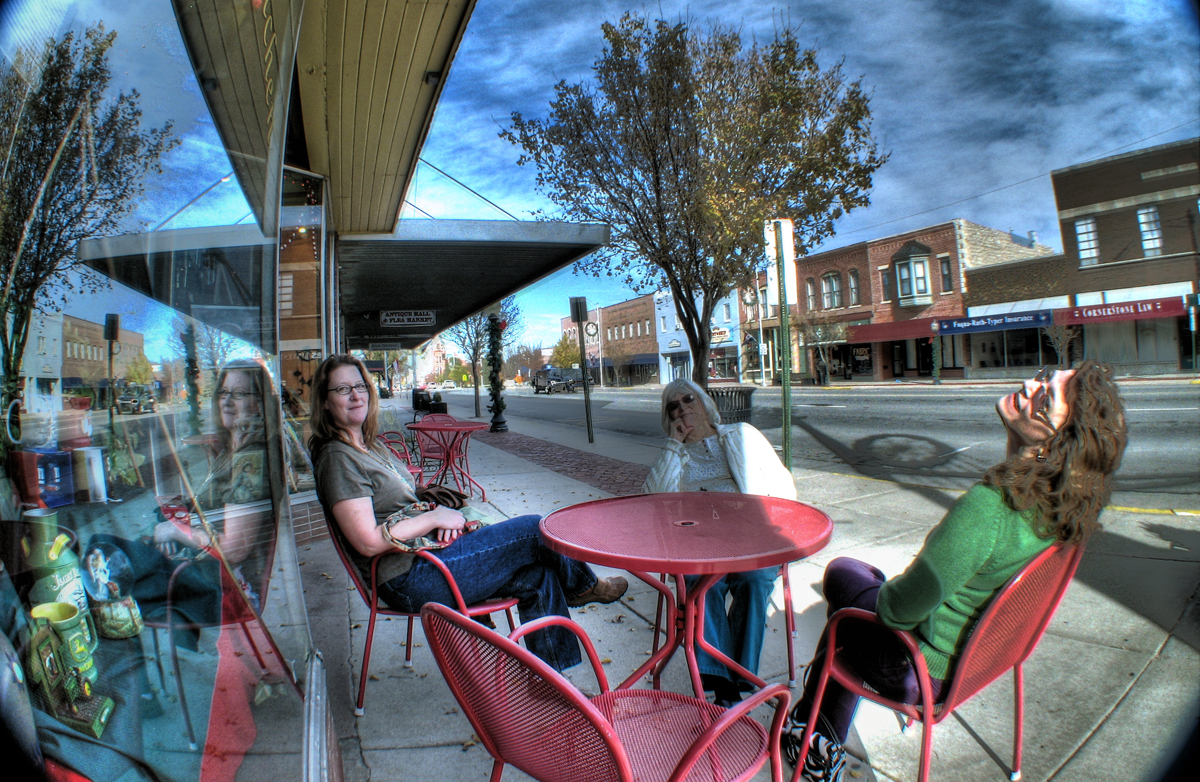 What would a photo tour be without a picture of the local quilt shop,
Charlotte's Sew Natural
? The photographer got a bit arty with this shot.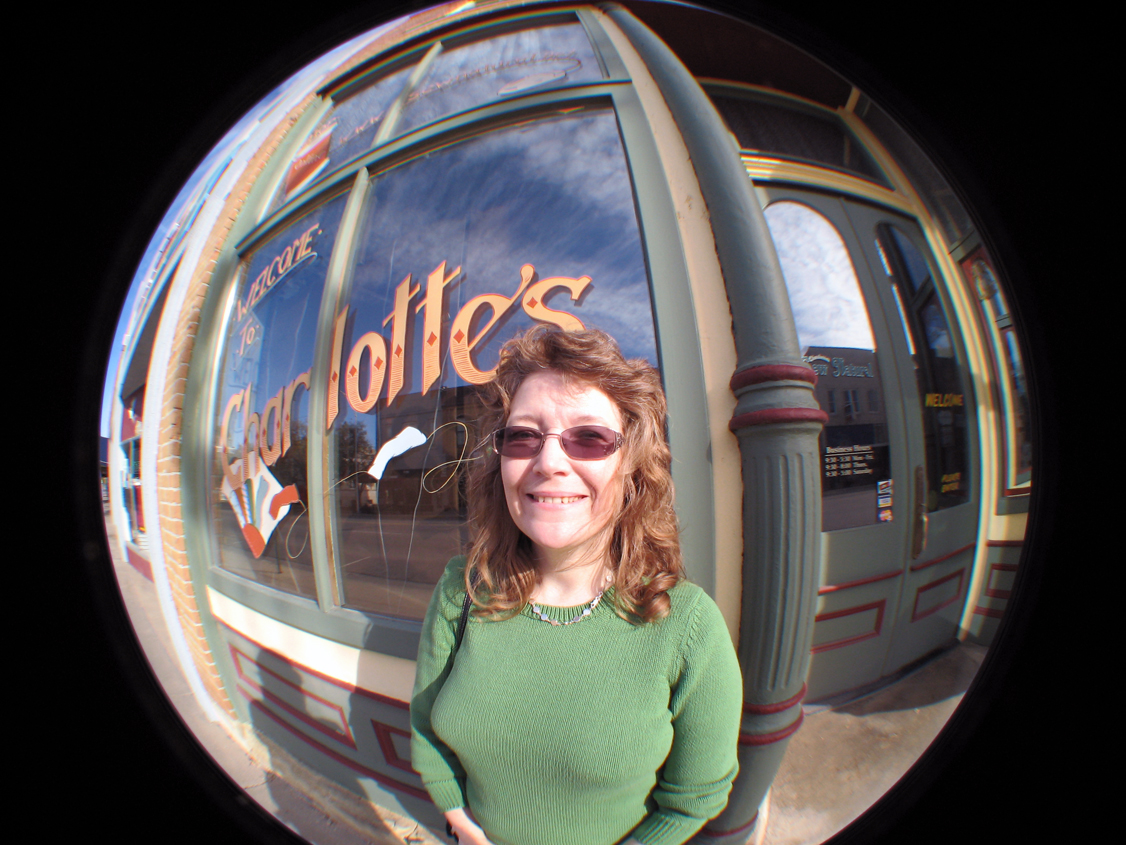 The next two photographs are pictures of the First Methodist Church, also located on Main Street. Once again, the architecture is a work of art.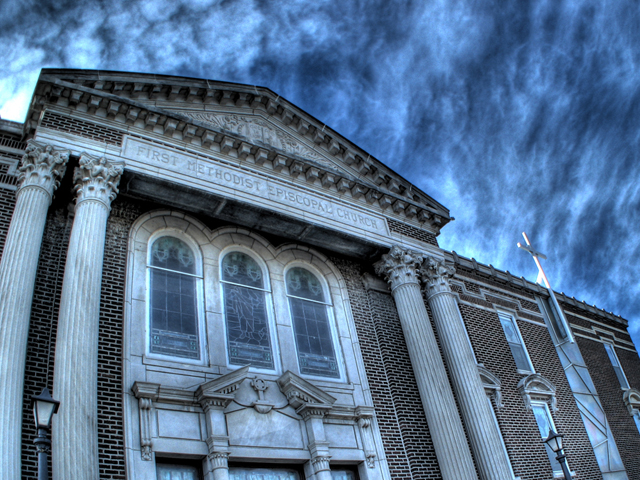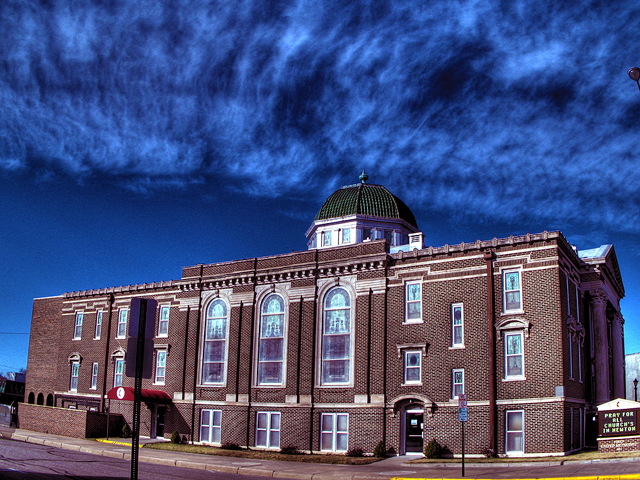 This Baptist Church below can be found just a block off Main Street.
There are a lot of quaint towns in Kansas, but I've never seen one so well-preserved (although I don't pretend to have done a thorough search on the subject). In our wanderings we did find an explanation that contributes to the fact that these wonderful, old buildings still exist. In 1880, there was a terrible fire in downtown Newton, and many of the buildings on Main Street were burned to the ground. After that, the city passed an ordinance requiring all buildings on Main Street between Second Street and Seventh to be made of stone or brick. I have no doubt that has contributed to the longevity of these buildings.
Our photographer has a sense of humor. Do we really look like we're up to no good?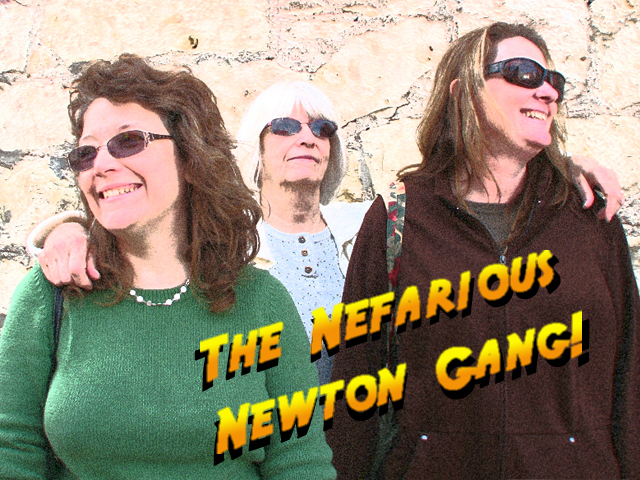 So let me introduce our photographer, my sensationally fun cousin-in-law, Eric: